Purchase and processing of fruit and vegetables
Next season, the company will purchase and process all types of contracted fruit and vegetables that do not require blanching. Our technology allows for freezing, calibrating, destemming, cutting both into slices and cubes, sifting, grinding, we sort the goods on an optical sorter, weigh and pack them in a bag or carton on a professional packaging line.
Plant production capacity, depending on the frozen assortment, is 2-3.5 tons/h.
We have certificates:
IFS, BRC, EKO, GLOBAL G.A.P.
The freezer was launched in 2022
The 2022 season is a test and start-up season, we have launched the production of frozen mushrooms, strawberries, black and red currants, chokeberry and plum.
We have selected a team of over thirty employees, starting from production employees, warehouse management, production, quality management and control, maintenance, purchasing and sales, we are ready to face the upcoming difficult season.
We have IFS, BRC, EKO, GLOBAL G.A.P certificates.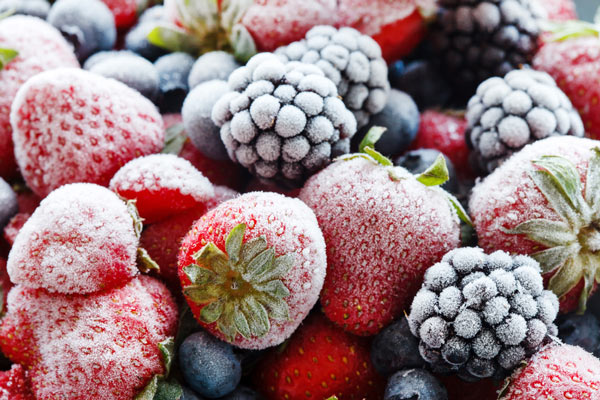 Two independent storage chambers with 3,388 places each, 6,776 pallet places in total.
(-) 19-21 degrees C, the temperature is monitored continuously.
The working height inside the cold rooms is 14 meters.
We freeze in a fluidizing tunnel to a temperature of at least (-) 18 degrees C.
Andrzej Kurant 🇵🇱 
+48 600 945 481
Anna Lisiecka 🇵🇱 🇬🇧 🇷🇺 🇪🇸 🇩🇪
   +48 600 945 609